Come and visit us!
Our restaurant offers a nice playground for children and wide parking options.
We are located in the small Inverso, a village which is part of the municipality of Vico Canavese, just on the left bank of river Chiusella (right in front of Traversella). We are situated just 24 Km far from the Highway toll of Ivrea and about 70 Km from Turin: it only takes a short trip, to get to another world! [Click on the map to enlarge]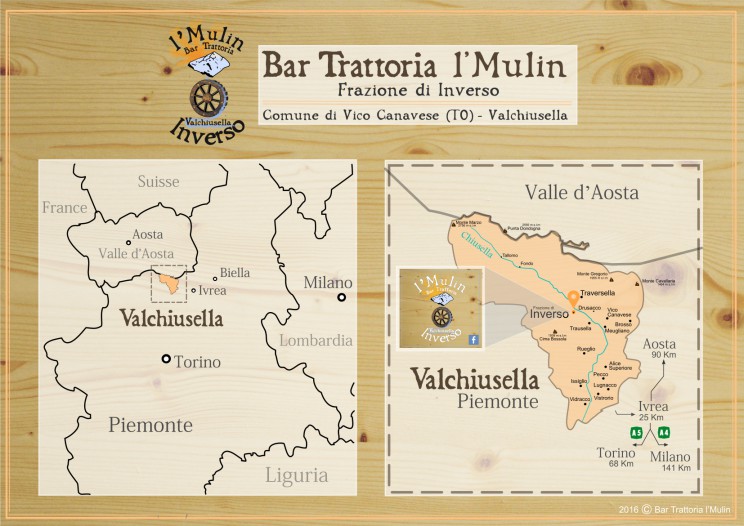 Our Address

Via Beratto 38,  Frazione Inverso,  10080 Vico Canavese (Turin)
 To reach us by car (Highway A5 Torino-Aosta):
Take the motorway exit for Ivrea and keep going by following signs mentioning Valchiusella (SS 565). You will go through two short tunnels and two subsequent turns. You will turn right in the first and left for the secon (after approzimately 300 mt). Follow the signs indicating Valchiusella (SP 64) and Traversella (one of the villages of the upper Valley, close to Inverso). The village of Inverso is about 24 Km far from the Highway toll of Ivrea (A4-A5) and remains on the left bank of the river Chiusella (on the opposite side compared to Traversella) and right after the municipality of Trausella.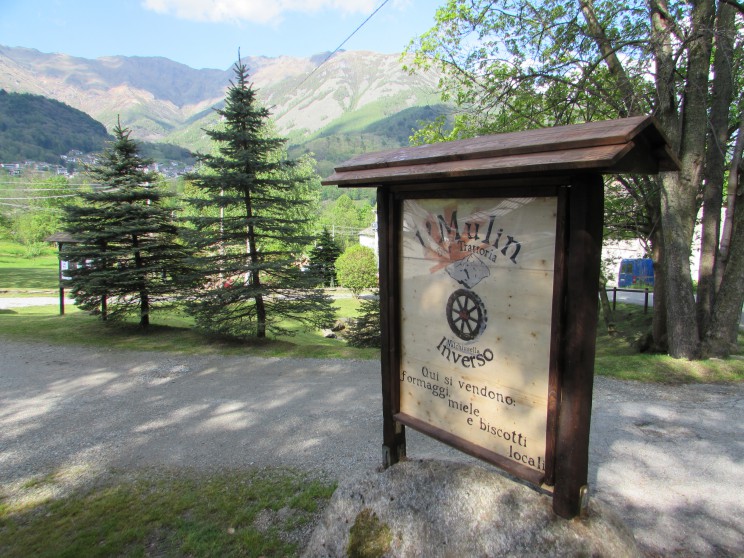 Where to park
You can easily park directly in front of l'Mulin:
– In a wide space right in front of the restaurant entrance
– In two smaller squares to be found before the road access to the restaurant (if coming from Trausella)
2018 © Bar Trattoria l'Mulin | Fr. Inverso, Vico Canavese – 10080 (TO) Via Beratto 38 | P.IVA 06566430010 | Legal Info
[Design, Translations & Graphics: Matteo Marasco]