The best of Traditional 'Piemontese' Cuisine, right in the middle of the Upper Valchiusella's Mountains
Here at "l'Mulin" we try to combine the idea of the old 'Trattoria' of the past (with its tasty and abudant portions at a reasonable prize) to the highest attention to detail possible. In doing so, the goal is to rely as much as we can to what the surrounding territory is giving to us.
Since 1982 we have been trying to preserve the quality and authenticity of Piedmontese traditional cuisine by leaving space and occasions for new recipes as well. At the same time, we constantly try to do so by ensuring the hisghest service possible.
 While enjoying a good meal you always need the right glass of wine…
We think it is very important that aside our dishes you will find some special wine too. For this reason, we have personally visited some of the best cellars of Piemonte and started collecting an important range of top-quality wines.
If you like to taste our selection of wines, we can prepare for you the most appropriate plate of traditional and healthy appetizers (made of local products)!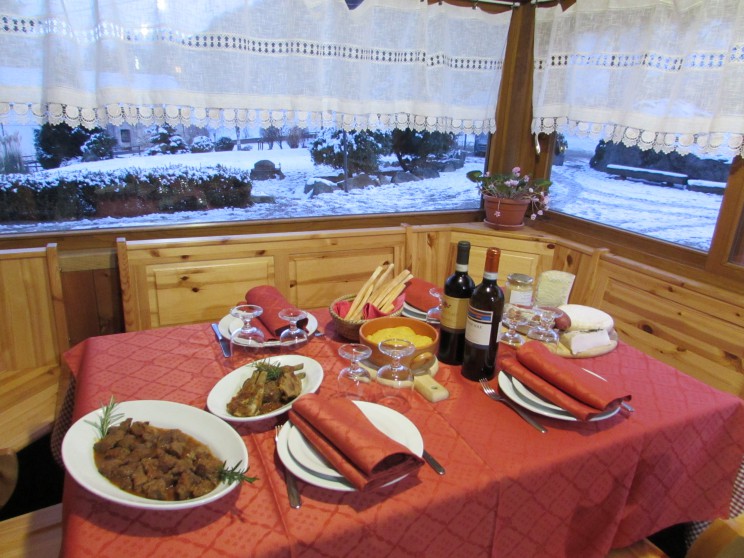 2018 © Bar Trattoria l'Mulin | Fr. Inverso, Vico Canavese – 10080 (TO) Via Beratto 38 | P.IVA 06566430010 | Legal Info
[Design, Translations & Graphics by Matteo Marasco]